Obesity: The obesity epidemic has recently become is a serious issue, particularly in industrialized nations. The rising number of obese individuals may be due in part to an energy-rich diet as well as insufficient physical exercise.  In addition to other potential health risks, obesity can have a significant impact on male and female fertility. BMI (body mass index) may be a significant factor in fertility, as an increase in BMI in the male by as little as three units can be associated with infertility. Several studies have demonstrated that an increase in BMI is correlated with a decrease in sperm concentration, a decrease in motility and an increase DNA damage in sperm. A relationship also exists between obesity and erectile dysfunction (ED). ED may be the consequence of the conversion of androgens to estradiol. The enzyme aromatase is responsible for this conversion, and is found primarily in adipose tissue. As the amount of adipose tissue increases, there is more aromatase available to convert androgens, and serum estradiol levels increase. Other hormones including inhibin B and leptin, may also be affected by obesity. Inhibin B levels have been reported to decrease with increasing weight, which results in decreased Sertoli cells and sperm production. Leptin is a hormone associated with numerous effects including appetite control, inflammation, and decreased insulin secretion, according to many studies. Obese women have a higher rate of recurrent, early miscarriage compared to non-obese women.
Problems in the quantity or quality of eggs: Women are born with a limited supply of eggs and are unable to create new eggs after birth. As women approach their 40s and beyond, the numbers of eggs left in their ovaries decrease, and the remaining eggs have a higher chance of having chromosomal problems. For women where age isn't a concern, there are other reasons that they might have a low number of good quality eggs, including autoimmune or genetic conditions and prior surgery or radiation.
Fertilization. An embryologist (a scientist who specializes in eggs, sperm, and embryos) will examine your eggs before combining them with your partner's sperm and incubating them overnight. Fertilization usually happens during this time, but eggs that aren't normal may not be fertilized. (If sperm quality is poor, or if fertilization was unsuccessful during previous IVF cycles, your doctor may recommend using a technique called intracytoplasmic sperm injection (ICSI). With ICSI, a single sperm is injected directly into each mature egg.)
Vzhledem k tomu, že vertikální přenos a vliv koronaviru SARS-CoV-2 na graviditu není dostatečně prozkoumán, mezinárodní odborné společnosti doporučují zvážit možná rizika spojená s těhotenstvím v oblastech zasažených onemocněním SARS-CoV-2. Z tohoto důvodu preferuje naše klinika zamražení získaných embryí a odložení transferu. Strategie léčby bude vždy posouzena individuálně ošetřujícím lékařem s ohledem na aktuální situaci v ČR a specifika léčeného páru.
Today, with assisted-reproductive technology, the chance of successful treatment is very good. Intrauterine insemination with superovulation is the simplest approach since it increases the chances of the egg and sperm meeting, but some patients may also need GIFT and IVF. IVF can be helpful because it provides information about the sperm's fertilizing ability; GIFT, on the other hand, has a higher pregnancy rate and is applicable in these patients since they have normal fallopian tubes.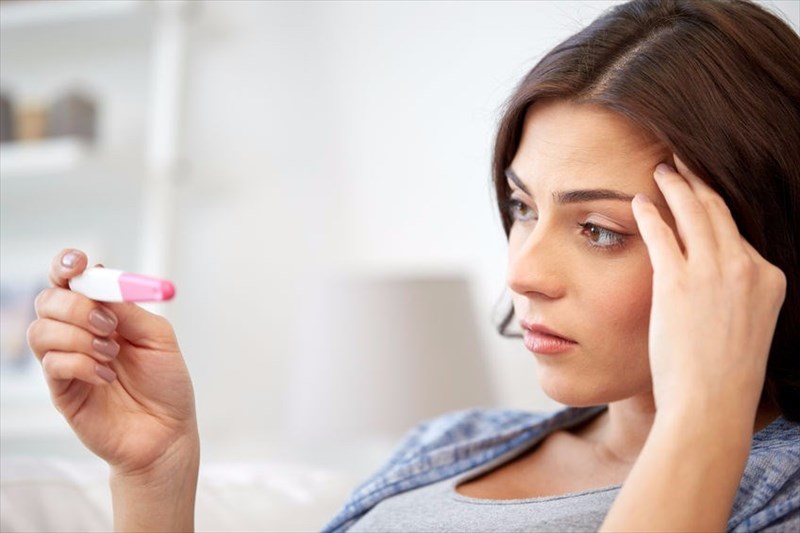 With egg donation and IVF, women who are past their reproductive years, have infertile male partners, have idiopathic female-fertility issues, or have reached menopause can still become pregnant. After the IVF treatment, some couples get pregnant without any fertility treatments.[3] In 2018, it was estimated that eight million children had been born worldwide using IVF and other assisted reproduction techniques.[4] However, a recent study that explores 10 adjuncts with IVF (screening hysteroscopy, DHEA, testosterone, GH, aspirin, heparin, antioxidants in males and females, seminal plasma, and PRP) suggests that until more evidence is done to show that these adjuncts are safe and effective, they should be avoided.[5]
Headaches and mood swings: Headaches and mood swings are common IVF treatment side effects. Over-the-counter medications can ease headaches, and while no medication can help with mood swings, knowing that they're a normal part of IVF treatment helps. If you find mood swings are disrupting your day, be sure to seek out self-care practices such as enjoying alone time, reading a book, taking a nice bath, or sharing feelings with a friend or loved one.
Twenty-eight days is the average length of a menstrual cycle, though anything between 21 and 35 days is considered normal. Fluctuating a little from month to month is one thing, but if your period is so irregular that you don't even try to track it anymore, it could indicate a problem producing eggs, or ovulating. Ovulation disorders (meaning you ovulate infrequently or not at all) account for infertility in about 25 percent of infertile couples, according to the Mayo Clinic. One of the most common causes of female infertility is polycystic ovarian syndrome (PCOS)—a condition characterized by longer than normal stretches between periods, or even skipping cycles for months in a row. (Get the silent signs of PCOS here.) Irregular periods may also result from excessive physical or emotional stress, which can mess with the hormones responsible for stimulating ovulation each month; being too heavy or too thin, or gaining or losing a lot of weight quickly may also have the same effect. Talk to your doctor; he may be able to prescribe fertility drugs to help induce or stimulate ovulation.
It is possible that a significant contributor to unexplained infertility can be attributed to changes in sperm epigenetics. Methylation patterns in sperm DNA which affect the expression of various genes may be the missing link for this unique patient population. By employing epigenetic analysis, we may be able to identify more causes of infertility and suggest the optimal course of therapy. Preliminary evidence even suggests that these epigenetic signatures influence the probability of conception, embryogenesis, and successful carrying of pregnancy to term. Future research on sperm epigenetics holds the promise of revolutionizing reproductive medicine and empowering patients in the process.
Studies show that sperm count and sperm movement decrease as men age, as does sexual function. But there isn't a cutoff age that makes a man too old to father a child. One study found that it took men age 45 or older longer to get a woman pregnant once the couple started trying. If your partner is older, you may want to talk to your doctor about ways to boost your chances.
Along with being physically demanding, fertility treatments can also spark a roller-coaster of emotions each month, including hope, anger, disappointment, sadness, and guilt. Just the sight of a pregnant woman can evoke strong negative and stressful feelings. During this time, those struggling with infertility may pull away from friends and family who remind them of their difficulty with reproduction; some of their closest relationships may suffer.
Other health related problems could also cause poor egg health, low ovarian reserve, or abnormal immunological responses, which can affect conception. Stress could also play a role. We all know that menstrual cycles can be altered during times of extreme duress- and this can be emotional, physical, or environmental stressors. In these instances, the first steps should be to avoid life stressors, maintain a healthy weight, routinely exercise, avoid smoking, and reduce alcohol intake, all of which may be contributing to unexplained infertility issues.
A woman normally produces one egg during each menstrual cycle. However, IVF requires multiple eggs. Using multiple eggs increases the chances of developing a viable embryo. You'll receive fertility drugs to increase the number of eggs your body produces. During this time, your doctor will perform regular blood tests and ultrasounds to monitor the production of eggs and to let your doctor know when to retrieve them.
Theoretically, IVF could be performed by collecting the contents from a woman's fallopian tubes or uterus after natural ovulation, mixing it with sperm, and reinserting the fertilised ova into the uterus. However, without additional techniques, the chances of pregnancy would be extremely small. The additional techniques that are routinely used in IVF include ovarian hyperstimulation to generate multiple eggs, ultrasound-guided transvaginal oocyte retrieval directly from the ovaries, co-incubation of eggs and sperm, as well as culture and selection of resultant embryos before embryo transfer into a uterus.
Laboratories have developed grading methods to judge ovocyte and embryo quality. In order to optimise pregnancy rates, there is significant evidence that a morphological scoring system is the best strategy for the selection of embryos.[72] Since 2009 where the first time-lapse microscopy system for IVF was approved for clinical use,[73] morphokinetic scoring systems has shown to improve to pregnancy rates further.[74] However, when all different types of time-lapse embryo imaging devices, with or without morphokinetic scoring systems, are compared against conventional embryo assessment for IVF, there is insufficient evidence of a difference in live-birth, pregnancy, stillbirth or miscarriage to choose between them.[75] Active efforts to develop a more accurate embryo selection analysis based on Artificial Intelligence and Deep Learning are underway. Embryo Ranking Intelligent Classification Assistant (ERICA),[76] is a clear example. This Deep Learning software substitutes manual classifications with a ranking system based on an individual embryo's predicted genetic status in a non-invasive fashion.[77] Studies on this area are still pending and current feasibility studies support its potential.[78]
IVF is the most successful method of fertility treatment utilized today to help couples to conceive. The basic components of the IVF process include stimulation of the ovaries to produce multiple eggs at a time, removal of the eggs from the ovary (egg retrieval), fertilization of the eggs in the laboratory, and subsequent placement of the resulting embryos into the uterus (embryo transfer). The chance of pregnancy from IVF depends primarily on the age of the woman, the cause of infertility, and factors related to the quality of the IVF laboratory.
Deciding whether to undergo in vitro fertilization, and how to try if the first attempt is unsuccessful, is an incredibly complicated decision. The financial, physical, and emotional toll of this process can be difficult. Speak with your doctor extensively to determine what your best options are and if in vitro fertilization is the right path for you and your family. Seek a support group or counselor to help you and your partner through this process.
jsme velice rádi, že stávající situace nám opět umožňuje spustit provoz naší kliniky. Vaše bezpečí je pro nás na prvním místě, proto budeme zahajovat jednotlivé druhy léčby postupně. Abychom Vám poskytli tu nejkvalitnější, ale zároveň bezpečnou zdravotní péči, řídíme se doporučeními odborné společnosti SAR ČGPS a proto budeme jednotlivé druhy léčby zahajovat postupně.
Nowadays, there are several treatments (still in experimentation) related to stem cell therapy. It is a new opportunity, not only for partners with lack of gametes, but also for homosexuals and single people who want to have offspring. Theoretically, with this therapy, we can get artificial gametes in vitro. There are different studies for both women and men.[65]
4. IVF or In-Vitro Fertilization - IVF means eggs are collected and fertilized outside the body, in a laboratory. This is followed by transferring the embryos into the uterus. This advanced technology has resulted in many successful pregnancies in women who had lost hope. During IVF - In-Vitro Fertilization, women can choose to freeze their healthy eggs for future use.
Acknowledge your feelings. When dealing with secondary infertility, it's very common to feel shock or denial. After all, making one baby might have been a piece of cake for you, so you probably assumed that having a second one would be easy, too. Your friends and even your doctor may also downplay your current infertility problems (telling you not to take it so hard or to "just keep trying") since you had no trouble before. But secondary infertility is much more common than most people realize. So allow yourself the chance to accept the idea that you may be battling secondary infertility — because once you do, you can tackle the problem head-on.

Endometriosis and infertility are often related, but treating this pelvic inflammatory disorder can improve your chances of pregnancy. Here's a description of what causes endometriosis, the symptoms of endometriosis, and what to do if you suspect you have this pelvic disorder. According to Harvard Medical School, endometriosis is responsible for many cases of infertility, there… Read More »Endometriosis and Infertility – How a Pelvic Disorder Affects Pregnancy
An IUI procedure is the process of directly injecting sperm into the top of the uterus. This increases the odds of conception by reducing the distance the sperm must travel to meet the egg. That said, when most people talk about IUIs, they're referring to the steps leading up to and after the actual procedure. An IUI treatment can be summarized into a few steps:
Each case of infertility is different from the other. Hence it is extremely crucial, to be honest with your doctor about all your symptoms and problems. The doctor needs to know all the details regarding your reproductive health including any previous miscarriages, or abortions if any. This helps in diagnosis and formulating a correct treatment for infertility.
Assisted hatching. About five to six days after fertilization, an embryo "hatches" from its surrounding membrane (zona pellucida), allowing it to implant into the lining of the uterus. If you're an older woman, or if you have had multiple failed IVF attempts, your doctor might recommend assisted hatching — a technique in which a hole is made in the zona pellucida just before transfer to help the embryo hatch and implant. Assisted hatching is also useful for eggs or embryos that have been previously frozen as the process can harden the zona pellucida.
However, those percentages are from studies in which all the women had laparoscopy surgery to investigate the pelvic cavity for pelvic scarring and endometriosis. Laparoscopy surgery is no longer done as part of the routine fertility workup. Therefore, we are not finding all of the causes of infertility that we used to - leaving many more couples in the unexplained category.
Our team here at the Center for Human Reproduction has recently developed an infographic explaining one of the most common causes of female infertility: unexplained infertility. This diagnosis is given to 30% of infertility cases and yet, we believe it really is a non-diagnosis. In our clinical experience, with proper testing, up to 90% of unexplained infertility diagnoses can be attributed to treatable causes.
High costs keep IVF out of reach for many developing countries, but research by the Genk Institute for Fertility Technology, in Belgium, claim to have found a much lower cost methodology (about 90% reduction) with similar efficacy, which may be suitable for some fertility treatment.[144] Moreover, the laws of many countries permit IVF for only single women, lesbian couples, and persons participating in surrogacy arrangements.[145] Using PGD gives members of these select demographic groups disproportionate access to a means of creating a child possessing characteristics that they consider "ideal," raising issues of equal opportunity for both the parents'/parent's and the child's generation. Many fertile couples[citation needed] now demand equal access to embryonic screening so that their child can be just as healthy as one created through IVF. Mass use of PGD, especially as a means of population control or in the presence of legal measures related to population or demographic control, can lead to intentional or unintentional demographic effects such as the skewed live-birth sex ratios seen in communist China following implementation of its one-child policy.
In IVF, a woman is given more medications to develop lots of eggs. Ideally, they develop around 15 mature eggs. The eggs are removed from the ovaries, fertilized and developed in a lab for a number of days, and subsequently put back into the uterus as an early-stage embryo. While this may sound like a relatively minor difference, it leads to leads to a large number of noteworthy differences.
Progesterone elevation on the day of induction of final maturation is associated with lower pregnancy rates in IVF cycles in women undergoing ovarian stimulation using GnRH analogues and gonadotrophins.[23] At this time, compared to a progesterone level below 0.8 ng/ml, a level between 0.8 and 1.1 ng/ml confers an odds ratio of pregnancy of approximately 0.8, and a level between 1.2 and 3.0 ng/ml confers an odds ratio of pregnancy of between 0.6 and 0.7.[23] On the other hand, progesterone elevation does not seem to confer a decreased chance of pregnancy in frozen–thawed cycles and cycles with egg donation.[23]
Endometriosis implants are most commonly found on the ovaries, the Fallopian tubes, outer surfaces of the uterus or intestines, and on the surface lining of the pelvic cavity. They also can be found in the vagina, cervix, and bladder. Endometriosis may not produce any symptoms, but when it does the most common symptom is pelvic pain that worsens just prior to menstruation and improves at the end of the menstrual period. Other symptoms of endometriosis include pain during sex, pain with pelvic examinations, cramping or pain during bowel movements or urination, and infertility. Treatment of endometriosis can be with medication or surgery.
Vibratory stimulation or electric ejaculation: Vibratory stimulation is a painless and non-sedative procedure adapted to collect the sperms of men with spinal cord injuries who cannot experience natural ejaculation. Electric ejaculation is used for men who do not respond to vibratory stimulation process. The collected sperm is then transferred to the woman's uterus for fertilization.
For any woman or couple facing infertility, the task of deciding on your next steps can feel very daunting. Of course, there's no substitute for the advice of a fertility specialist, but a general idea of what to expect can help give you confidence. You might be wondering what is the difference between In Vitro Fertilization (IVF) and  IUI, or artificial insemination?
We know this is a touchy subject, but unfortunately, there's no way around it. Science says that age does play a role in fertility. This 2018 study correlated age as a statistically significant factor in secondary infertility compared to primary infertility. In the study, the average age of couples was higher among those experiencing secondary infertility.
Spend quality time with your child. In the midst of your infertility problems, you may feel especially upset about shifting your focus from the child you already have to the child you're longing to have in the future. You may even feel guilty about your inability to give your little one a sibling or about the sadness you are sure is spilling over into her life. The best thing you can do for your child in this situation is to keep life as normal as possible, and ideally, find some quality time to be together. Whether it's a chat about her day before you tuck her into bed or an afternoon romp in the park, those rituals will go a long way toward keeping your tot's world stable and happy — even if you sometimes feel your world is spinning out of control. (You might find that focusing on your child lets you live in the moment — at least for a little while — which can help you cope with secondary infertility.) If you're in a particularly bad place and fear that you may have a hard time handling your true emotions in front of your child (say, your pregnancy test just came up negative for the zillionth time in a row), see if you can arrange to send her to a friend's house, or enlist your partner or mother-in-law to take over for a bit. Allowing yourself the time to compose yourself can make it much easier to face your little pride and joy with a smile.
Stay positive. Search for success stories — there are so many out there. Look within your personal network or support groups to find other women who have similar experiences with infertility. Connect with them and share your stories. Learn what they have done, what doctors they have worked with, and what contributed to their successful pregnancies.
A risk of ovarian stimulation is the development of ovarian hyperstimulation syndrome, particularly if hCG is used for inducing final oocyte maturation. This results in swollen, painful ovaries. It occurs in 30% of patients. Mild cases can be treated with over the counter medications and cases can be resolved in the absence of pregnancy. In moderate cases, ovaries swell and fluid accumulated in the abdominal cavities and may have symptoms of heartburn, gas, nausea or loss of appetite. In severe cases patients have sudden excess abdominal pain, nausea, vomiting and will result in hospitalisation.
Many women spend much of their early adult lives trying not to get pregnant. But when you finally do want to start a family and it doesn't happen right away, it can leave you feeling frustrated. Not to mention, trying to get pregnant month after month unsuccessfully can be emotionally taxing. You should know that you are not alone, and that unexplained infertility is exactly that– unexplained– so no finger pointing as to who is at fault!
A woman's age is a major factor in the success of IVF for any couple. For instance, a woman who is under age 35 and undergoes IVF has a 39.6% chance of having a baby, while a woman over age 40 has an 11.5% chance. However, the CDC recently found that the success rate is increasing in every age group as the techniques are refined and doctors become more experienced.
Stay positive. Search for success stories — there are so many out there. Look within your personal network or support groups to find other women who have similar experiences with infertility. Connect with them and share your stories. Learn what they have done, what doctors they have worked with, and what contributed to their successful pregnancies.
IVF using no drugs for ovarian hyperstimulation was the method for the conception of Louise Brown. This method can be successfully used when women want to avoid taking ovarian stimulating drugs with its associated side-effects. HFEA has estimated the live birth rate to be approximately 1.3% per IVF cycle using no hyperstimulation drugs for women aged between 40–42.[63]
In vitro fertilization (IVF) is a treatment for infertility or genetic problems. If IVF is performed to treat infertility, you and your partner might be able to try less-invasive treatment options before attempting IVF, including fertility drugs to increase production of eggs or intrauterine insemination — a procedure in which sperm are placed directly in your uterus near the time of ovulation.
Fertilization of the oocytes must happen with 12 to 24 hours. Your partner will likely provide a semen sample the same morning you have the retrieval. The stress of the day can make it difficult for some, and so just in case, your partner may provide a semen sample for backup earlier in the cycle, which can be frozen until the day of the retrieval.
The goal of this treatment is to increase the number of sperm that reach the Fallopian tube and subsequently increase the chance of fertilization. IUI provides the sperm an advantage by giving it a head start, but still requires the sperm to reach and fertilize the egg on its own. Depending on your fertility diagnosis, IUI can be coordinated with your normal cycle or with fertility medications.
1. Educating About Infertility - Educating yourself about infertility is the first step towards your treatment. We believe that educating the patients about the problem associated with their pregnancy and the available treatment options can empower them to make better choices. When you understand better about the reproductive process, you will be able to decide when to seek help. We aim to achieve a healthy pregnancy for every patient.
Alana Stewart, who was conceived using donor sperm, began an online forum for donor children called AnonymousUS in 2010. The forum welcomes the viewpoints of anyone involved in the IVF process.[121] Olivia Pratten, a donor-conceived Canadian, sued the province of British Columbia for access to records on her donor father's identity in 2008.[122] "I'm not a treatment, I'm a person, and those records belong to me," Pratten said.[119] In May 2012, a court ruled in Pratten's favour, agreeing that the laws at the time discriminated against donor children and making anonymous sperm and egg donation in British Columbia illegal.[122]
Since most IVF cycles start with collecting a number of eggs after ovarian stimulation, you should have on average 12-15 eggs to use. This means that you do not need to use all of them for ICSI or conventional IVF. A Split-ICSI strategy incorporates both – some eggs are injected with selected sperms using ICSI, where the rest are incubated with sperm in the conventional way. Trying both provide a safety net against failed fertilization with either strategy.
New Brunswick provides partial funding through their Infertility Special Assistance Fund – a one time grant of up to $5,000. Patients may only claim up to 50% of treatment costs or $5,000 (whichever is less) occurred after April 2014. Eligible patients must be a full-time New Brunswick resident with a valid Medicare card and have an official medical infertility diagnosis by a physician.[150]
The main durations of embryo culture are until cleavage stage (day two to four after co-incubation) or the blastocyst stage (day five or six after co-incubation).[71] Embryo culture until the blastocyst stage confers a significant increase in live birth rate per embryo transfer, but also confers a decreased number of embryos available for transfer and embryo cryopreservation, so the cumulative clinical pregnancy rates are increased with cleavage stage transfer.[30] Transfer day two instead of day three after fertilisation has no differences in live birth rate.[30] There are significantly higher odds of preterm birth (odds ratio 1.3) and congenital anomalies (odds ratio 1.3) among births having from embryos cultured until the blastocyst stage compared with cleavage stage.[71]
We also care about not only your physical well being, but also your emotional health. In fact, these issues as important enough to us that one of our core team members is a psychologist. Julianne Zweifel is an expert in addressing the mental aspects of secondary (and primary) infertility and she can promote emotional well being in a way that few others have the training or experience to do. If you should feel you do not wish to talk a specialist, but are struggling emotionally, please at least let other team members know-the more we hear from you, the easier it is for us to help.  
Progesterone elevation on the day of induction of final maturation is associated with lower pregnancy rates in IVF cycles in women undergoing ovarian stimulation using GnRH analogues and gonadotrophins.[23] At this time, compared to a progesterone level below 0.8 ng/ml, a level between 0.8 and 1.1 ng/ml confers an odds ratio of pregnancy of approximately 0.8, and a level between 1.2 and 3.0 ng/ml confers an odds ratio of pregnancy of between 0.6 and 0.7.[23] On the other hand, progesterone elevation does not seem to confer a decreased chance of pregnancy in frozen–thawed cycles and cycles with egg donation.[23]